Melodic Gigspace: Creating Musical Opportunities

Note: Site is now being set up – I hope to be up and running in the next couple of weeks
You can check out my album 'Spirit Flame' at stevegeroe.bandcamp.com
I have a couple of tracks you can find by searching Steve Geroe on Spotify, and another at www.facebook.com/steven.geroe
Open Mic at Melodic Gigspace:
Regular open mics for musicians

To book a spot send me a message through the contact form

A weekly open mic

standout artist

will be showcased on the site
Showcasing Feature Artists:
Each week a feature artist will be invited to play a set

Feature artists will are invited to upload sound files or videos

or links to their own web sites or links to other sites to promote their music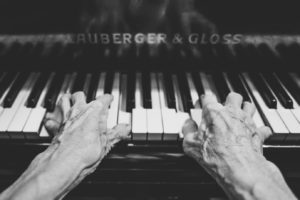 What Kind of Music?
Any kind of melodic music is welcome to the open mic – anyone who can hold a tune

I plan to showcase featured artists on the three pages: acoustic songwriter, electric indie, and Melbourne maestros and friends (any kind of instrumental music e.g. flamenco, jazz, classical, rock, pop)
Amateur Music Promotion
I've long had a feeling there are talented artists around who would go further if they were promoted more. The music scene is very diffuse, and I think that makes it harder for these people to stand out.


So the idea is to set up a kind of amateur music promotion site, as an experiment

I'll be searching for ways to reward feature and standout artists, without making offers of financial assistance I can't deliver on
If the site is popular, I'll offer free advertising for various music industry players, in return for some kind of benefit for standout artists
I hope to use this site as a networking opportunity, and use connections to support the development of talented artists
I don't plan to charge musicians anything. I'd be happy to derive some kind of income from advertising, or from selling tickets and drinks if I ever realise my dream of opening a live venue.
There is an element of self promotion in this, as I hope to share my own music with people. (My expectations in this regard are consistent with my experience as a live open mic veteran – friendly and fun but not about to quit the day job).
Who would I like to promote?
These artists range from buskers and open mic standouts who have never been paid for a gig, to bands streamed tens of millions of times. (I understand established artists don't need anything from this kind of web site, but I'm just mentioning them because I think there's something special in their music). There is plenty of crossover between these categories, but it gives some idea.

Acoustic songwriters

: This is my own home base. I love all these artists – for the richness and beauty of their melodies and lyrics. A lot of these songs are poignant, full of the expanded feelings and perceptions we experience in the trials of life: Kristian Mizzi, Amarina Waters, Carolyn Oates, Jordie Lane, Leah Senior, Damian Howard, Emily Warramara, Yanto Shortis, Gallie, Charm of Finches


Electric Indie:

These artists are new discoveries for me. I saw Merpire at the Brunswick Music Festival street party. I checked them out on Spotify and was blown away by by the talented young Indie artists, many of them women: Merpire, Jade Imagine, Angie McMahon, Carla Geneve, Sarah Blasko, Dan Sultan, Verge Collection, Tyne-James Organ, Mia Dyson, Fergus James, Chitra, MOD CON, Gang of Youths 
I wanted to include electric music on this site. Folk music has its lyrical ballads and music to dance or hang out in the pub to, and I want to create that kind of balance on this site. It might seem like a grizzled old veteran like me is hopping on someone else's bandwagon trying to promote these young artists. But what's  the point of me trying to promote Paul Kelly or the Hunters and Collectors? Or Eric Bogle or Archie Roach for that matter.

The

Melbourne Maestros

moniker just sounds good, to my mind at any rate. The idea is to showcase great instrumental music across a range of genres: flamenco, jazz, rock, world, classical, spiritual, blues and roots: Santos, Alejandro, Yinyuo Mu, Tony Manago, Peter Baylor, Michael Johnson, Alex Hughes, Santos, La Rumba, and for good measure Slava Gregorian and John Williams
Featured Musicians Profile
I'll invite musicians to use the site to upload or provide links to their work, and also reflect on it and about things in general if they like.
Providing links and profile for related musical services:
Teachers, recording spaces, shops and so on are welcome to provide content and links
Other Performing Arts
  Other performing artists are welcome to use the site too – for example theatre or dance.